Portable Hand Wash Stations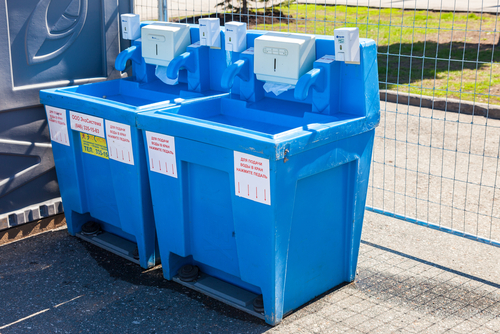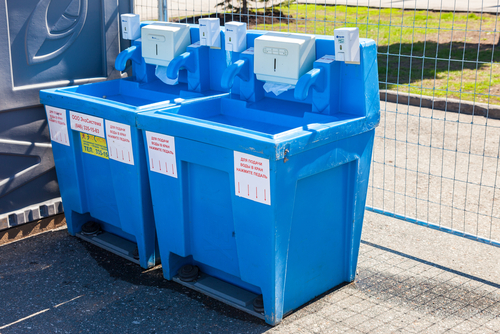 To reduce the spread of germs and bacteria, hand washing as put out by the World Health Organization is the most effective way of maintaining the hygiene of your hands thus protecting one against infectious diseases.
Whether one is at home or not, hand washing has been made easy through a portable hand wash station provided by Sac Porta Potty.
Below are ten features of the traveling hand wash station from SPP:
– It is touch-free
The hand wash station is designed in a way that only requires you to step on the foot pedal for water to come out automatically through the tap hence no need of a physical touch while washing your hands.
– It has a tap
The well-designed tap helps in directing clean water while one is washing their hands.
– It has a soap section
This is a section where one can use to place their preferred washing soap.
– Has a water tank
The tank can considerably hold more than five gallons of water and can be easily filled with clean water for use.
– Has a small sink
This is one of the unique features it has in that the sink helps to direct water used while washing your hands from the portable hand wash station this is by ensuring water does not splash anyhow therefore does not cause a mess.
Beneath the sink, there is a collection tank that is used to collect wastewater that has been already used.
– Has a strong stand
The stand is attached to the water tank and it helps the portable hand wash station to stick and stand at a balance hence it can support itself in an open space and can stay on flat ground without being wobbly making it to be well secured.
– Comes in different colors
It has a variety of colors one can preferably choose from.
– It is portable
Lastly, as the name suggests its portability is one thing that makes it easy to use. The fact that it is moveable one can carry it from one place to the other. One of the best things about it is that one can disintegrate it while in movement then assemble it while needing it for use.
– It is durable
With good maintenance, it can serve you for as long as you need for it is made of materials that are long-lasting and maintainable.
– It comes with a user manual
Just in case it is hard to assemble the user manual gives in clear and distinct instructions on how to assemble and operate the portable hand wash station.
– It is easy to use
Using our portable hand wash station is easy and doesn't require any strenuous effort.
In conclusion
Our wash station can be placed in parks outside business premises and also comes in handy while on a camping mission.
Let not outside activities bar you from frequently washing your hands. Have your own traveling hand wash station from Sacramento Porta Potty today.