RANCHO CORDOVA
PORTA POTTY RENTAL
We rent porta potties for events and construction projects in the Rancho Cordova area.
FREE Quote: (916) 295-6959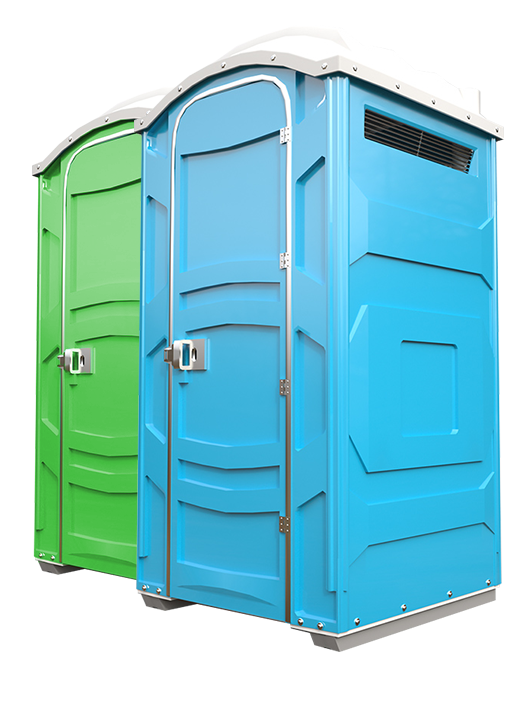 Porta Potty Rental, Rancho Cordova CA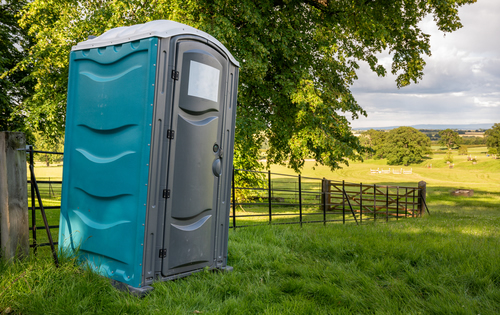 If you are thinking of hosting an event such as a wedding or just a backyard party, porta potties must have crossed your mind. Relieving yourself is a natural need that ensures comfort as you go about enjoying a party. No one has to hold it in since there are no restrooms in the event. A porta potty is, therefore, essential. So how do you hire one? What is the ideal type for your event, and how much does it cost? In this article, we have prepared everything you need to know about Sacramento portable restroom rental.
What is a portable potty?
A porta potty is basically a single unit toilet that is designed to provide convenience and privacy for the user. They come with toilet paper dispensers, sinks and hand washing areas, and other amenities such as a ventilator depending on the price. A porta potty rental is vital to your event. It does not matter how good the food is or how breathtaking the decor turns out. Even if you invite the best artists to your event, it can all turn into a disaster if you do not provide this essential structure, a portable restroom! It should be on your budget for the event, no matter how small the event. What are the common types of porta potties to consider?
What are the various types?
Porta potties come in different types, depending on the size and luxury. You may not agree on the luxury part when you are inside one. Still, moveable bathrooms come with different amenities such as a sink, toilet paper, mirror, ventilation, and some even come with a baby changing station. It all depends on the level of luxury you are going for when hiring.
For instance, if you are holding an event that will last for three to four hours like a race, you might want to hire a small basic moveable toilet. However, for a wedding or graduation ceremony that is going to last all day with many guests, you will come across porta potties that look like a trailer rather than a plastic box. If you have been scratching your head and trying to figure out why porta potties look different every time, here are the various types. Let's get started, shall we?
1. Standard
These are the most common porta potties you will come across. They are mainly found in outdoor events in clusters. They can be cleaned and emptied on-site; therefore, are less demanding. They are also the cheapest option in the market, so if you are looking for a porta potty for an event that will last a few hours, this is the jackpot.Standard transportable potties are usually a single unit portable bathroom. That is why they are hired in clusters for outdoor events with many people. They do not flush, and they lack a sink. They are very basic in short. However, a rental company may provide additional features, such as mirrors and lighting. These porta potties have a tank that holds 60 gallons of water only. The walls are also reinforced, and the locking is secure. The average size of a standard is 43-46 inches in width, 46-48 inches in depth ad 88-91 inches in height.
2. Deluxe flushable
Even the name of this transportable washroom screams luxury. These portable washrooms are a lot like the standard counterparts, but they are bigger. They usually measure approximately 44-47 inches in width, 45-48 inches in depth, and 89-91 inches in height. They come with a flushing capability and a holding tank capacity pf 60-70 gallons. They also have a mirror, hand washing station, toilet paper, and a urinal. Some companies even include a baby changing station. The deluxe flushable unit is an ideal upscale of the standard traveling restroom if you are planning a big outdoor event. These units can be coupled up with the standard units to offer a variety of restroom for guests. It would also be ideal for an event that requires high sanitation levels and events with a lot of children and their parents.
3. Luxury or portable restroom trailers
A luxury porta potty will be ideal if you are hosting a big event and expecting many guests. These are large trailers that resemble residential restrooms. They are truly luxurious and provide VIP services to users. They come with ample lighting, flushing toilets, a hand washing area, a counter where you can set your belongings, a mirror, and a very impressive modern interior. Some pack up to 10 bathrooms per trailer while some provide a private restroom. Others are also designed for communal use as they carry urinals, stalls, and such.
4. Wheelchair accessible
These units are uniquely designed for use by the disabled. They are larger than the standard units to allow handicapped people to comfortably use the restroom. They are also designed without a rise at the foot of the door for comfort in moving in and out of the unit. They also include additional safety features such as handrails, anti-slip material for the floor area, and a lower toilet seat. Although no law dictates to have ADA-compliant moveable potties in your event, it's always reasonable.
Learn About Rancho Cordova
Rancho Cordova is the city number 478 in the state of California. It is located in the eastern part of the county of Sacramento. It is a small city but rich in history, that is why it is home to emblematic places and unique hidden corners that you will only know if You come and let yourself be carried away by the recommendations that the locals give you, discover what makes the city unique with the help of the local people who know it best.
Things to do in Rancho Cordova
1. Visit the children's museum: It is the favorite of the house's little ones. It offers different individual sections for children to interact and play while learning new things. It has slides, areas to paint, a simulation of a store where children can play. It is the perfect entertainment to come and spend a Saturday afternoon.
2. Climb some rocks in Granite Arch Climbing Center This climbing gym offers you several route options, including natural features crevasses. There are options for all skill levels. The staff working is friendly and very helpful to their customers. If it is your first time to get lessons, rent the necessary equipment to start this fun experience. Its bathrooms are clean, and it has lockers to store your things while you climb. It has a children's area that is sometimes used for children's birthdays. Don't miss out on experiencing this fun and challenging exercise.
3. Spend time in Hagan Community Park: it is the largest natural park in Rancho Cordova. It is the favorite for the locals to spend the day. This park offers a tennis court, soccer, a common area, an area with water, a garden to spend the day with your dog, a lake for fishing, a playground for children, areas for picnics and group meetings. Come and enjoy a bit of nature and the fresh air that this park offers you.
4. Enjoy in American River Raft Rentals: It is the largest and most crucial Rafting company in California. This company offers you guided raft trips; you can organize rafting trips for your group of friends of any number. This park provides you spaces with tables for picnics, water and bathrooms to wash up after living the experience. Its staff is amicable and attentive, and aware of compliance with security protocols to avoid any inconvenience.
5. Play in Monster Mini Golf: this playground offers you different attractions. It also has an arcade games area, a bowling alley, a virtual reality area, and much more from a game of mini golf set and decorated with chilling monsters. This place is perfect for the older ones to spend a different night with their friends.
6. Take a drink in Burning Barrel Brewing: If you are looking for somewhere to come for a beer, this is the place for you. Come and enjoy all the drink options that this site offers you, its food options, come together to enjoy a good chat and a great atmosphere. Your staff is very attentive.